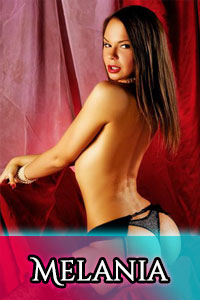 Age:

32

Measurements:

40DD

Hair:

Varies, Red at the moment

Height:

5'7″

Weight:

140

Ethnicity:

American
A True Exhibitionist
You came to the right place if you are interested in making a date with a beautiful Vegas Dominatrix. If you are into exhibitionism, then I am the right choice. I love being out in the public eye and I find it so thrilling to show off my body to those who are in the area. I especially love showing others some naughtiness with just the right guy. If you want to experience the thrill of seeing how much we can get away with, then book me for a date. I will be your fetish princess.
I have no worries about showing off my body to you and to others. A sneak peek to those in the vicinity will make me come alive with sheer pleasure. This will then be to your benefit because I'll want to share my body with someone after it is appreciated. You'll be in awe when you see some of the antics I have up my sleeve. I'll come prepared for our date with just the right clothing. I prefer not to wear underwear underneath. Just knowing this delightful little tidbit should have you clammering to see me out in public.
I'll lift my skirt at the perfect opportunities. I will make sure there are no little kids in the way, don't worry about that. I like to show off my body to men who try to make it look as if they are uninterested in my appearance when I know they truly are. I'll ask that you get in on the action and help me show my body too. Just swish my skirt up when you want to see a reaction from someone else. Try to make it look like it was an accident. It is so, so fun.
Because of the fun and naughtiness of going out into public and making sure others see what is usually covered, I get all hot and bothered. Each view will make me more and more excited. Keep this in mind. You'll be the one reaping the reward at the end of our date. The more you make sure I am seen, the more I'll want to show you how appreciative I am that you helped me with this endeavor.
Do you want to take the risk with me? If so, give me a call and let's set up a date together.
Mistress Melania